"We were introduced to Ellen over coffee at Cup and Saucer in North Adams. What a happy day for us! We quickly learned that whether it was a leash walk around town with Abbey, a long hike in the woods with Chance, or an overnight stay at our house taking care of the dogs and cats, Ellen is absolutely to be relied on. More than that, we're sure that all of the animals will get the attention they require: long walks, special feeding, even a pick-up at a kennel if necessary. We now take day trips or vacations knowing that Abbey, Chance, Samantha, and Jordan are getting the best of care. Thanks so much from all of us, Ellen."
-Dan & Frances, North Adams, MA



"Our lives, and that of our cat, Gerry, were changed when we found Ellen.  Our nervous Nellie of a kitty always thrived under her care in our absence. Ellen took the time to really get to know Gerry before our first vacation using Ellen's services, by visiting extensively with Gerry AND us. She was undaunted by Gerry's medical needs and some of her more challenging "quirks" and they bonded readily. Ellen is a certified pet sitter and is prepared to deal with medical emergencies.
Her regular visits in our absence became Gerry's routine, so important for pets to feel secure. Visits contained chats and play, not just changing the water bowl and putting down food and medicine and leaving. During all of our absences, she provided us with a delightful and informative set of "progress notes" upon our return, detailing each visit's events. Ellen's magic extends to making our empty house a welcoming home upon our return-she makes brownies!
Ellen provides "full service" AND flexibility, able to work around foul weather and fair, tending to the house, our mail and the plants.
Most important to us was Gerry's condition upon our returns. She was never anxious and fretful, as she has been even when left in the care of well meaning, but busy friends. She wasn't thin & shedding as she has been when left in expensive, kennel-like places, however well run & well meaning the staff.
Berkshire Barks is an indispensable asset for the traveling pet owner! We can't say enough about Ellen-she's the best."
-Ce Swanson, Lanesboro, MA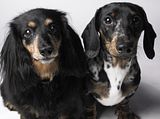 "What can give you better peace of mind when you travel then knowing your pets are well cared for? With Ellen, we know they will be just as happy as if we were there with them. It is incredibly reassuring for us when we have to hit the road and leave Benny and Lily at home. Truly priceless…"
-Amanda and Chris J., Wiliamstown, MA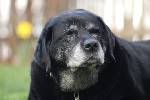 "It would be hard to count the number of times that we have wondered how we would have negotiated this past year, had we not met Ellen.  Referred to us by a colleague who knows how much our dogs mean to us and how particular we are about having people in the house while we are not at home, we were introduced to Ellen last fall.  With two children away at school, one participating in college athletics and an aging dog, we had very different needs than ever before.
We have two dogs, Raven and Daisy.  Raven is a soulful, lovely girl who has given us almost 14 years of great friendship and joy.  We owe it to her to have the best, safest and most loving care during the twilight of her life.  Ellen is so kind and gentle with her, knowing her limitations and respecting her wisdom.  She makes sure she has her medicine and has instructions for veterinary care in the event of an emergency.  Daisy is in the prime of her life with the energy of three puppies!  She is a therapy dog and we call her "pure love".     Ellen plays and plays and plays with her until even Daisy is tired.
When we come home, whether it is after a long day on the road or a few days away, we always have a "progress" note detailing everything about her visits.  During the times Ellen has stayed at the house, she takes in the mail, waters the plants, checks for water leaks etc.  Everything in our house is well cared for.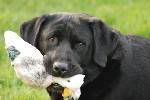 This year we will have three children away at school with two playing sports.  We will be traveling even more knowing all is well at home.
From the first time Ellen came to our home for a mutual "interview" we knew we could trust her ability to be safe and respectful of both our dogs and our home."
-Sue and Andy B., Wiliamstown, MA



"We are so happy to have found Ellen!  It is very hard to go away on vacation and have to leave your loved animals behind.  Our dogs are part of our family.  When we first interviewed Ellen, we just knew she was right for us.  You can tell right away that she loves animals and could be trusted.  She got down on the floor with our 3 dogs and just played with them for over an hour.  Ellen always leaves detailed notes of what she did and when she did them for us to see when we get back…this is so great!  She also always tends to spend just a little "extra" time loving on our Kloe!  Thanks Ellen for always taking such great care of our dogs!"
-Krystal and Frank Ramos, North Adams, MA
"I never thought we were the type of family to pay someone to walk our dog, but when our 9 year old working breed dog developed some anxiety issues, I hoped regular vigorous exercise would help and so we enlisted Ellen's services. Our dog immediately trusted and adored her and we came to know her as a dependable, mature, good vibration spirit who has helped our dog have a healthier state of mind and given us peace of mind. We now use her for overnight pet sitting services also and the entire family, dog included, are more relaxed when we go away."
-Amy and Michael Griffin and Chicory, Wiliamstown, MA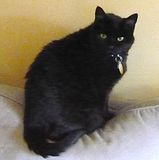 "It always makes us feel safe knowing that Ellen will be coming to take care of our cat, Havoc, when we have to go out of town. It's clear that Ellen cares about Havoc and Havoc is always less grumpy when we get home if Ellen has been taking care of her.  She has always been kind enough to accommodate our last minute trips and changes and has always let us know way in advance if she's going to be out of town so, should we need her on those specific dates, we have plenty of time to make other arrangements.  It definitely adds to our peace of mind to know that Havoc will be given lots of attention and love while we're gone."
-Janie and John Strachan, Wiliamstown, MA



"We are so happy with Berkshire Barks!  Our dogs adore Ellen and enjoy the time she spends with them.  Having Ellen come in three days a week allows us more flexibility with our schedule and ensures that our dogs get the exercise they need for their health and well being.  When we go on vacation, we take advantage of Berkshire Bark's "all-day" option.  The cost is comparable to boarding, especially when you consider the peace of mind of having someone you trust in your home and the fact that the dogs do not have their schedule upset.  Plus, in the case of our dogs anyway, they still get to sleep in the bed!  Also, even though it is Berkshire "Barks", our cats also get their fair share of attention and were also cared for while we were away!
We heartily and without reservation recommend Ellen and Berkshire Barks to anyone with family pets!".
-Buffy and Scott Lord, North Adams, MA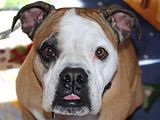 "Ellen is wonderful!  She takes fantastic care of Lucy and our house when we are out of town.  She is very reliable and conscientious, and it is great to be able to leave Lucy without worrying about her well-being.  In fact, Lucy enjoys her time with Ellen so much that she often pouts after Ellen leaves.  We occasionally wonder if Lucy actually likes Ellen more than she likes us!  🙂  In short, we highly recommend Ellen's services!"
-Jeannie A., Wiliamstown, MA
"I feel so grateful to have found Berkshire Barks! It is everything I could hope for in a dog walking and sitting business. Ellen delivers everything I have been looking for in a pet service business.
Ellen has been caring for my 6 year-old Chocolate Labrador Amber for more than 6 months. She is professional, conscientious, reliable, flexible with scheduling, and most importantly, she loves dogs! Amber is as dear to me as a child and apart from Ellen, I trust very few people to take care of her. Amber can hardly wait for Monday afternoons when Ellen takes her on her weekly walk. Amber always comes home well exercised and ready to nap. Ellen's overnight pet care services are also superior. It has been a huge relief to know that Amber is safe at home and being cared for by Ellen when I am out of town.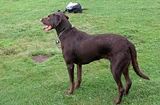 Berkshire Barks should be nominated as one of the top small businesses in Northern Berkshire County. Amber gives Ellen 4 big paws up and a million tail wags in approval. You can rest assured that your pets will be in the right hands with Ellen and Berkshire Barks. "
-Jennifer Z., Wiliamstown, MA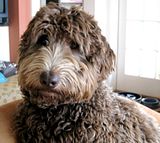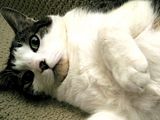 "The first time leaving our animals and house under Ellen's care came when our puppy was only four months old and we traveled across the country.  Ellen was most attentive, reliable, organized and caring for our dog, cat and house.  Our dog, Boomer, has grown up with Ellen and she has handled gracefully changes in his routine over her various visits.  Whether we leave our pets for a long stint or have Ellen come for a daily walk, we know that they always receive wonderful care and exercise.   Eagerly, we look for Ellen's detailed notes about her time with our pets upon our return.
-Chris and Russ H., Wiliamstown, MA


"I have two cats that are sisters and have two different personalities. I have moved several times in the recent past and these two cats, Carly and Natasha are very shy with people as a result.  Ellen has made my traveling away from home more enjoyable because she is so cool with their being shy/weird etc. She is very thorough in her gathering information about them and works at engaging them. I do trust her with my two buddies and she is very professional and conscientious with their care. I highly recommend her for taking care of any 4-legged family members. I feel fortunate that she is here in the Berkshires."
-Beth Nickerson, Williamstown, MA
"Ellen is an absolute treasure! We found her when new jobs meant we could no longer have our dog Dolly with us during the day. We were worried about the transition and how Dolly would do-not to mention how much we'd miss her constant companionship. Dolly fared beautifully, thanks to Ellen's daily walks and visits. Ellen is extremely thoughtful, trustworthy and reliable. It's clear she loves her work, and she brings great energy and affection to the animals in her care. As for us, the owners? We trust Ellen inherently, and her daily notes are almost as good-and often just as funny-as being there ourselves."
-Elizabeth and Stacy, Williamstown , MA


"Ellen was terrific! She is loving, attentive and responsible. In our case, this was especially important as we have a dog who is particularly shy and anxious. Things couldn't have been better and we will continue to call on her for animal care whenever we need her. I have absolutely no hesitations recommending her to friends and family".
-Evelyn and Robin,  Ashfield, MA
"Berkshire Barks Pet Sitting is the most reliable and trustworthy pet sitting service we have ever used. We never worry while away—our dogs are always happy and healthy when we return.  They love having Ellen come to stay with them…..a sure sign that they enjoy being with her. She always follows all of our instructions, gives the dogs great care and exercise and gives us great ideas too!! Thanks Ellen….we love using Berkshire Barks Pet Sitting!…..".
-Brenda and Peter  B., Williamstown, MA
"Listening to Ellen recall her fun-filled adventures with dogs she met through her pet-care services reminded me of how much I missed having a dog. It had been years since I had one, and I felt a little unsure of whether I could  find time in my busy schedule to care for one as it deserved.  After meeting and falling in love with a little toy pup, who was the tiniest, but brightest, and happiest little gal in a litter of seven, I decided to take on the responsibility of making her a companion and member of my family.  In addition to a full-time job I also attend graduate school part-time where I can not take Matejah. After school began in the fall a year ago Ellen started her weekly visits at noon, to feed, play, and frolic with Matejah.  Knowing Ellen and the quality of her attention and care made it easy for me to be away for a whole day. I felt assured through the use of telephone and written communications that Mati was keeping to her feeding and house-training schedule while enjoying every minute and every morsel of interaction with Ellen.  Ellen, was endeared to us both as Mati's Auntie Bagel – a trusted member of our family and guardian of my little treasure, Matejah."
-Deborah B., North Adams, MA
"If you are looking for a Pet Sitter then Ellen is who you want to be there to take care of your pets while you are away.  It was a relief to be able to go away knowing that our dogs would be well taken care of while we were gone.  I know that when Ellen is taking care of them they are receiving the best care available, that she is maintaining their schedule and most importantly that they are receiving the same love and attention they would receive when we are home. I am very thankful I don't have to put the dogs in a kennel when we are away as that is very stressful for them.  Ellen takes care of bringing in our mail and paper, watering our plants, and making our house looked lived so we don't have to worry about those details.  We are so grateful to have found Ellen and Berkshire Barks Pet Sitting.  Thank you Ellen!"
-Julie Wartella, Jackson, MI
"We met Ellen three years ago and were excited to hear that she liked to take dogs with her on the long hikes she enjoys. She started taking Tazzie hiking with her and he absolutely loves the time running in the woods and mountains. He gets the exercise he needs and enjoys playing with the other dogs that are part of the hikes. Ellen has also provided overnight pet-sitting in our home when we've been gone.  We always leave town feeling secure in knowing that Tazzie will be taken care of and loved during our absence. Tazzie's well-being is Ellen's utmost concern when he is her responsibility.  We can recommend Ellen for any pet care needs you have knowing that she will provide excellent, professional care for your cherished pets. It always brings a smile to our faces when Ellen shows up at the door and Tazzie is so excited to see her."
-Dalit and Zafi, Williamstown, MA
"Dear Ellen,

Just wanted to send you a note and let you know how much Mali has loved having you watch her when I am away.  It is such a relief to know that she is in such good hands.  She very much appreciates the walks you take her on and the loving care she gets from you.  It is also great for me that I do not have to worry about her or my house, while you are dog sitting for me.  This makes my travel much less stressful.

I have tried kennels and other dog sitters and there is no one that is quite like you.  It is obvious that you love what you do and enjoy the time you have with the dogs.  I would recommend your services to anyone that is looking for someone to dog sit or dog and house sit.  In addition if anyone is just looking for someone to spend time during the day with their dog, while they are at work, I would highly recommend your services.  Mali and I both thank you!"


-Laurie Lacefield and Mali
"Ellen interacts with the dogs in such a way that they seem to know they are special.  It is very rare to know someone like Ellen that you can trust with your dog.  She always puts the welfare of the dog first and I do sense her love and understanding of animals.  Ellen spends quality time with Webster and he lovers her and is always excited to see her.  He is very lucky to be able to spend time with someone like Ellen.  I only have to mention her name and he gets very excited knowing he is going to go hiking with her."
-Marion Royston, Williamstown, MA
"We work with Ellen and Berkshire Barks with great confidence. Ellen is dependable, thoughtful, and works from her deep and true love of animals.  It's apparent in everything she does and in the many ways she takes such incredible care of our beloved golden retriever, Maddie. In fact, Maddie herself would love to write of her time with Ellen and of how much she loves her! Maddie seems to sense when Ellen's car is even nearing our driveway as she runs in circles with excitement and then leaps on her as soon as she approaches. Maddie responds to Ellen as the family member Maddie considers her to be.  We trust Ellen implicitly with our Maddie girl and would (and have) recommend her widely. Her care of animals is that exceptional."
-Tom and Gretchen Dwyer, Pownal, VT
"Ellen is a great friend to my two cats, Double and Trouble.  She is an exceptional caretaker, always concerned for their welfare.  Ellen has cared for Double and Trouble on numerous occasions for both short and long periods of time.  When I return home my cats are relaxed, and I don't think they even missed me!   Ellen spends as much time as my cats will allow holding, petting and playing with them.  When I have to be away from home I am always comfortable and confident knowing that Ellen and Berkshire Barks Pet Sitting will be there to take care of my cats and my house."
-Ann B., Adams, MA
"Ellen is a true dog lover! She took wonderful care of my dog, Scout, and I arrived home to a happy, relaxed dog. She is thorough, conscientious, and pays attention to the details and the animals! I will happily entrust  Scout's care to her again."

-Meredith Maker, Williamstown, MA