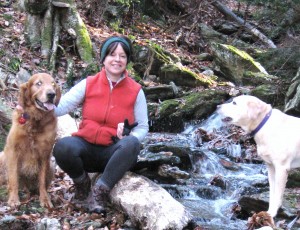 As an animal lover,  I understand that one of the most difficult things you'll ever do is trust the care of your cherished pets to someone else.  It's important that you know that the person looking after your pets is experienced,  reliable, and responsible, as well as capable of meeting the specific needs of your pets.
I grew up in Michigan, in a home that always had pets of various sizes and breeds.  With six siblings someone was always bringing a new pet friend home! Dogs, cats, birds, rabbits, snakes, and even a few pet mice made their home with us. Big or small, fur or fins, I enjoy spending time with all different animals.
A real joy in my life is outdoor activities, especially hiking and snowshoeing.  Dogs are eager participants on all my excursions to the mountains and woods.  There is a special joy to watching dogs enjoy their time romping and running along the trails and playing in rivers and streams. I am the favorite aunt to many pets and love to spoil them with lots of hugs and love.  Pets provide true pleasure during the time spent 'hangin' with them!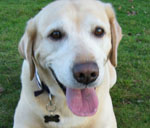 My professional degree is in clinical nutrition and I've worked for many years helping people learn about healthy eating and the benefits of physical activity.  I carry that concern about diet and exercise to the pets that I take care of.  Your pets stay on their normal feeding schedule, have plenty of liquids to stay well hydrated, and get the exercise they need for staying healthy.
Long days at work & feeling guilty about your dog?  I can help!  I offer short or long walks. Leaving on vacation & don't want to leave your pet in a strange environment or impose on your neighbors to care for them? I offer in-your- home pet care.  Leave your pet knowing it will be well cared for in the comfort & security of its own home.
413-663-0594 or ellen@berkshirebarks.com to discuss your pet's needs.

I hope to hear from you!
-Ellen